KBS Show Info
Check below for details on Upcoming KBS Shows
The club capacity will be limited to 50 people.
As of September 22nd proof of double vaccination and photo ID from all guests, musicians, and staff will be required.14 days must have past since the date of your last vaccination and the date of the show.
The club will be following the Health Guidelines as per KFL&A regulations
Masks are MANDATORY in all clubs and bars as per KFL&A regulations
Please respect the 'no dancing' policy, as hard as it is!
Please sanitize your hands often
Please follow physical distancing requirements and adhere to all KFL&A regulations
Everyone entering the building must be masked (no exceptions) once you have been seated you can then remove your mask. If you get up from your table to use the washroom you must put your mask back on.
Table service will be provided – you will not be allowed to go to the bar to order a drink.
Upcoming KBS Shows
Kingston Blues Society Presents
To receive more info on these shows just send an email to info@kingstonbluessociety
DOC MACLEAN
Friday November 12th
8:00 PM Start
RCHA Club 193 Ontario St.
$15 Ticket
Call 613 384-8168 for Tickets
JACK deKEYZER
Saturday November 13th
8:00 PM Start
RCHA Club 193 Ontario St.
$30 Ticket
Call 613 384-8168 for Tickets
IMPORTANT INFORMATION REGARDING TICKET PURCHASING and SEATING FOR ALL SHOWS
All seating will be done on a reservation basis only.
You will select your seats from a seating map.
Those seats will be your seats the night of the show.
All tickets must be paid for in advance using e-transfer or by cheque (all cheques must be received 7 days in advance of the show).
NOTE You cannot purchase or reserve your tickets through the RCHA Club.
KBS Featured Sponsor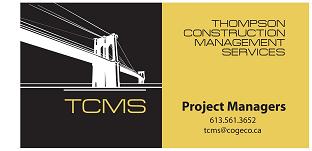 KBS History
JACK deKEYZER